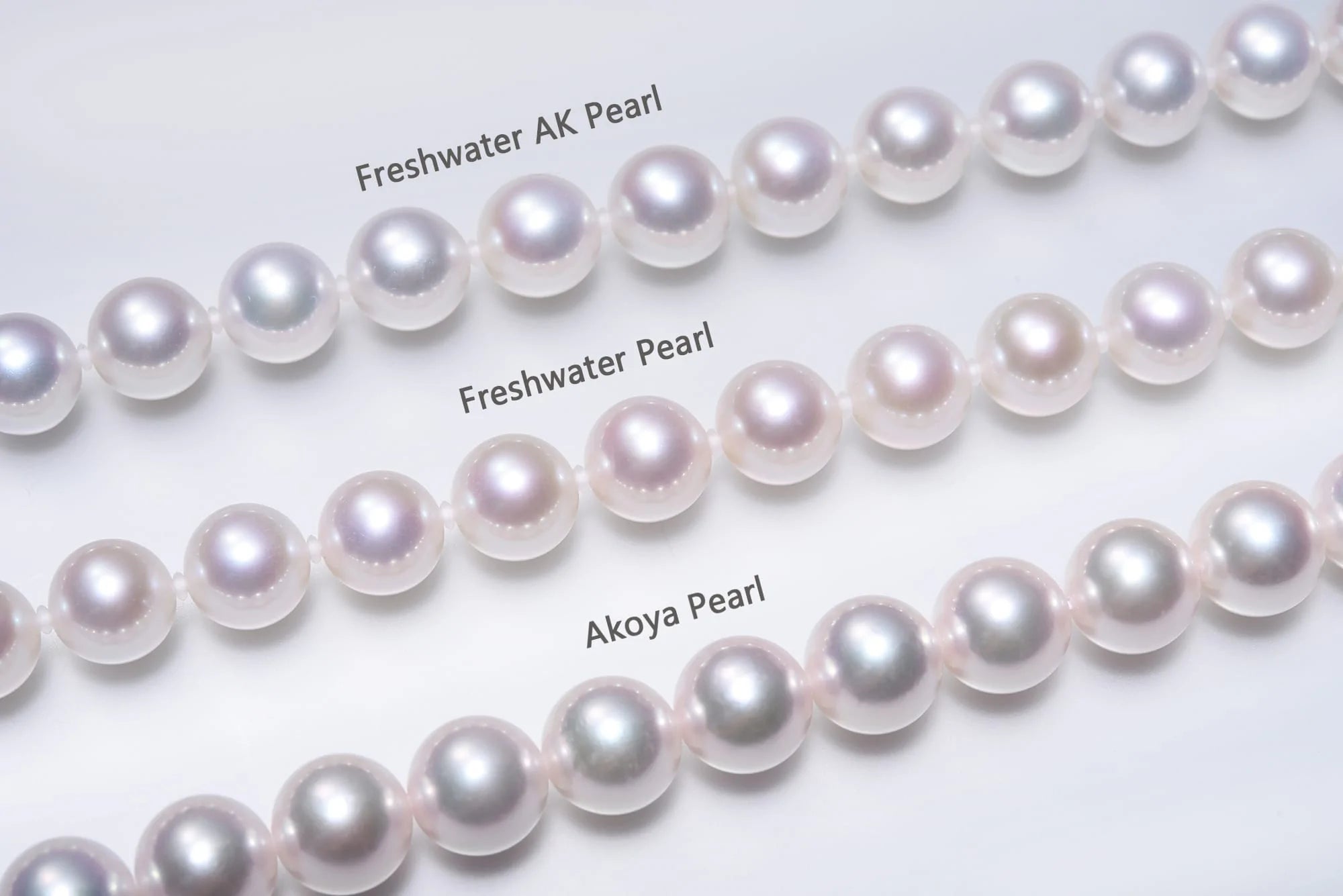 Akoya pearls is a type of seawatere cultured pearls from akoya oyster. 
Their shell can grow up to a length of 6 to 7cm, height of 2.5 to 3cm. most of them are usually grow in the Seto Inland Sea in Mie, kumamoto, and Ehirme. 

Born in the sea, the Akoya pearls have beautiful illumination (luster and glossiness) that regulate its texture from the cold temperature of the saltwater. In which it is given the name of " little light bulb".
Japanese Akoya pearls have earned high reputation all over the world.
Pearls have been regarded as a stone representing "beauty" since ancient times, and are said to bring out the beauty, softness and elegance of a woman, and enhance its charm, affection, and kindness.
Great as a gift for yourself, or as a gift for a loved one or a loved one.